When it comes to thinking outside the box in terms of customer satisfaction, Porsche has always managed to stand out from the rest. While the German sports car maker is usually known for pushing the limits of performance, the firm has also occasionally dabbled in the aircraft industry. A classic case in point is the Porsche PFM 3200 engine, which used a 911 sourced motor to help provide power to select propeller-driven aircraft. But what if you're a well-heeled customer looking to match your luxury jet with your Porsche? If so, Porsche and airplane maker Embraer have an interesting option for you, the Porsche Duet Series.
United By A Common Goal
You'll be forgiven if you think such a partnership is crazy at first, with Embraer being a premier builder of luxury jets and Porsche an automaker. However, look past those initial doubts, and you'll discover that the two firms actually have key things in common. Both cater to a global audience and they also want to win buyers over with exclusively bespoke products.
 "Porsche and Embraer share a host of common values. As part of our cooperation, we are using the know-how of both brands to jointly develop a one-of-a-kind duo of a sports car and jet that appeals to both customer groups." -says Alexander Fabig, Head of Personalization and Classic at Porsche.
A Marriage Made In Luxury Heaven
A partnership of this caliber requires pieces that can not only draw a large amount of attention but also create a unique experience. Both companies were aware of this and enlisted their two most iconic products to help make it all fall into place.
Aspiring business titans and even famous celebrities should be familiar with the Embraer Phenom 300E. This luxurious jet made its inaugural flight in 2008 and has since proven to be a very flexible platform for customization and luxury. In this instance, the jet is adorned with a two-tone paint scheme that's exclusive to the Duet series. The interior also adopts a two-tone color pallet and still embodies the world-class luxury that the jet has come to be known for.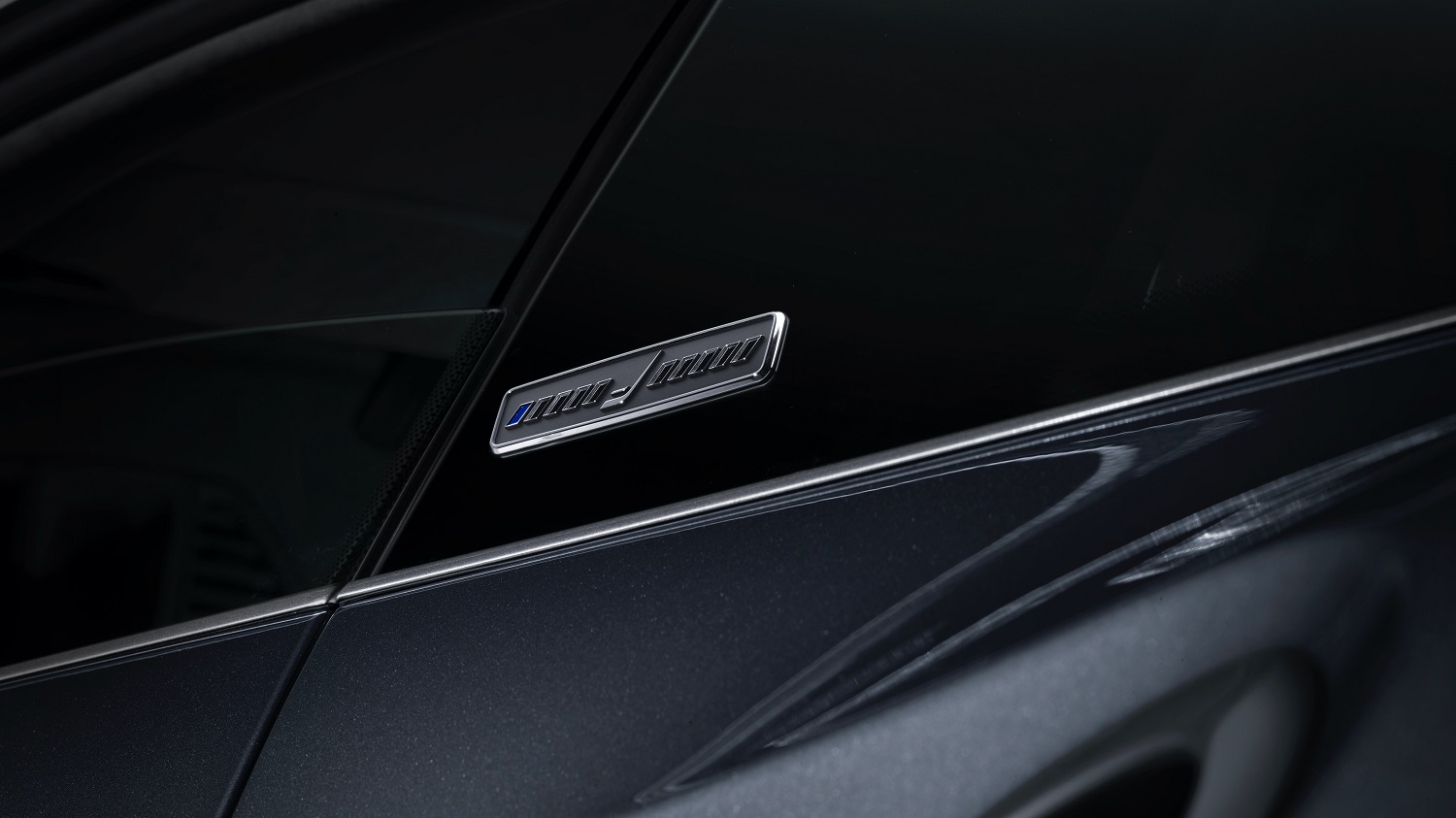 While the jet prefers to be subtle with its appointments, its road-going partner goes in quite the opposite direction. Using the 911 Turbo S as a base, the sports car portion of the duet features the same Platinum Silver Metallic and Jet Grey Metallic paint combination as the airplane. The car even features a special logo that was designed to visually symbolize the cooperation between the two firms, with the wing from the Phenom and the rear spoiler from the Sport package equipped 911 joining together to create this signature calling card.
The logo is also used in the jet, and it does a good job of bringing the two together as a cohesive unit. As a bonus, the registration number for the plane has been added to the underside of the 911's rear wing, as well as on either side of the key. This should serve as a potent reminder to those that need a refresher on how you managed to make it to the big time.
Echoes Of The Sky On The Road

The key theme here is exclusivity, and while the Phenom 300E is a very potent symbol of that in its own right, the message is decisively delivered when you slip inside the 911. Porsche designers wanted to create an atmosphere that was very reminiscent of the luxury laden jet, and have managed to do so thanks to a special two-tone color scheme. Combining black and chalk colored leather accents helped create a bold appearance, with the black leather accents featuring blue contrast stitching. This combination extends to the steering wheel, and the 12 o'clock position features a blue centerline.
Other touches include splashes of high gloss carbon fiber trim, an artificially printed horizon on the dash-mounted clock, a chalk colored Alcantara headliner, as well as carbon fiber adornments for the front sport seats. A neat touch that we like are the illuminated "No Step" logos in the door sills which are a small reminder of similar logos that are used on the wings of the plane. As a bonus, buyers get a set of bespoke luggage and even a matching watch to go along with their purchase.
Like other Porsche 911 Turbo S models, the ones in the Duet series are powered by a 3.8-liter twin-turbocharged flat-six that belts out 640 hp and 595 lb-ft of torque. An eight-speed automatic helps funnel all the power to all four wheels, allowing this 911 to make the sprint to 60 mph in just 2.6 seconds and hit a top speed of 205 mph.
As for the Phenom 300E, it has a max ceiling of 45,000 feet and can cover up to 2,000 miles before it needs to land for a refuel.
 Porsche Duet Series: Don't Tell Your Accountant
If all of this sounds inviting to you, be prepared to act quickly. Porsche and Embraer are only setting aside 10 units for the entire Duet series. In order to get the Porsche you have to first purchase the accompanying Phenom 300E, which starts at a cool $10 million before the Porsche's sticker price is factored into the mix. This means that only an elite few can cash in on this opportunity, but it's undeniable that if your a trendy jet setter looking for a distinct way to flaunt your wealth, this duet of luxury icons is your best bet.
Find out more about this partnership HERE.